Tiina Carlstedt Psykoterapi och Konsultation AB erbjuder tjänster till privatpersoner och företag.
Företaget består av mig, Tiina Carlstedt, och startades 2005 som enskild firma. 2015 ombildades företaget till aktiebolag och heter nu Tiina Carlstedt Psykoterapi och Konsultation AB.
Jag är legitimerad psykoterapeut med KBT-inriktning och har mångårig erfarenhet av psykoterapi, konsultativa samtal, handledning och chefscoachning. Jag har även utbildning i ACT (Acceptanse and Commitment Therapy), CFT (Compassion Fokused Therapy), KBT parterapi bl.a. IBCT (Integrative Behavioral Couple Therapy), är väl förtrogen med schematerapi samt mindfulnessbaserade behandlingar. Under lång tid har jag även arbetat nära minnesforskningen vid Karolinska Institutet (KI/ARC).
För privatpersoner erbjuds vetenskapligt grundad psykoterapi (individualterapi, parterapi), konsultationer och handledning. Behandlingsområden kan exempelvis vara oro/ångest, panikkänslor, social fobi, nedstämdhet/depression, stressrelaterade problem. Psykoterapi kan också handla om personlighetsrelaterad problematik och neuropsykiatriska besvär/diagnoser (ADHD/ADD). Jag har lång erfarenhet av parterapier och att arbeta med personer med relationssvårigheter. Psykoterapin skräddarsys alltid utifrån varje persons behov av hjälp med olika behandlingsmetoder.
För företag och organisationer tillhandahålls olika föreläsningar och till personer i ledande yrken erbjuds handledning och chefscoachning. Konsultativa samtal kan exempelvis handla om att ge stöd och rådgivning, konflikthantering, livs- och karriärplanering/utveckling.
Min mottagning är centralt belägen i Stockholm Hem | Åsö Psykoterapi (asopsykoterapi.se)  se även via vården åsöpsykoterapi.se
För kontakt gå till Kontakta mig.
Vad är KBT?
KBT, kognitiv beteendeterapi är ett samlingsbegrepp för vetenskapligt beprövad psykologisk behandling som bygger på aktivt samarbete mellan klient och terapeut, är handlings- och målinriktad, fokuserar på situationen här och nu och som syftar till att förändra beteenden för ett mer välfungerande liv.
För privatpersoner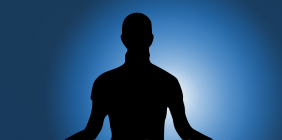 För dig som privatperson erbjuder jag KBT, kognitiv beteendeterapi (individualterapi, parterapi och familjeterapi/familjerådgivning) samt ACT (Acceptanse and Commitment Therapy)  m.m. Jag erbjuder också personlig coachning, ger konsultationer och handleder dig i t.ex. din yrkesroll.
För företag
För företag och organisationer arbetar jag framförallt med människor i ledande yrken med individuell handledning och personlig coachning men erbjuden även föreläsningar och konsultativa tjänster utifrån era behov.